If you opt for a Duo suite, you will enjoy the experience of sharing your holiday with other people in one of our two shared accommodation hamlets. While retaining the privacy and comfort of your own 2-person suite, you also get to share a joint living area (breakfast room and lounge) with other guests.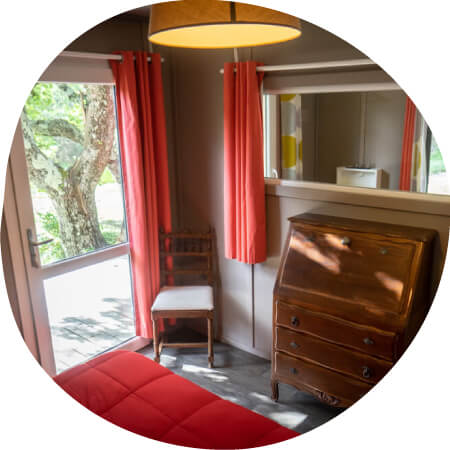 A 2-person suite for your privacy…
24 m² – 1 bedroom, small living room and patio.
Perfect for 2/3 people
…and the communal room for a spot of socialising !
The breakfast room (35 m²) is large enough to welcome all the guests in each hamlet in a large central space with fully equipped kitchen, a table and 10 chairs, sofa, wood-burner and utility room with washing-machine. On the outside terrace, there is also a garden table with 10 chairs.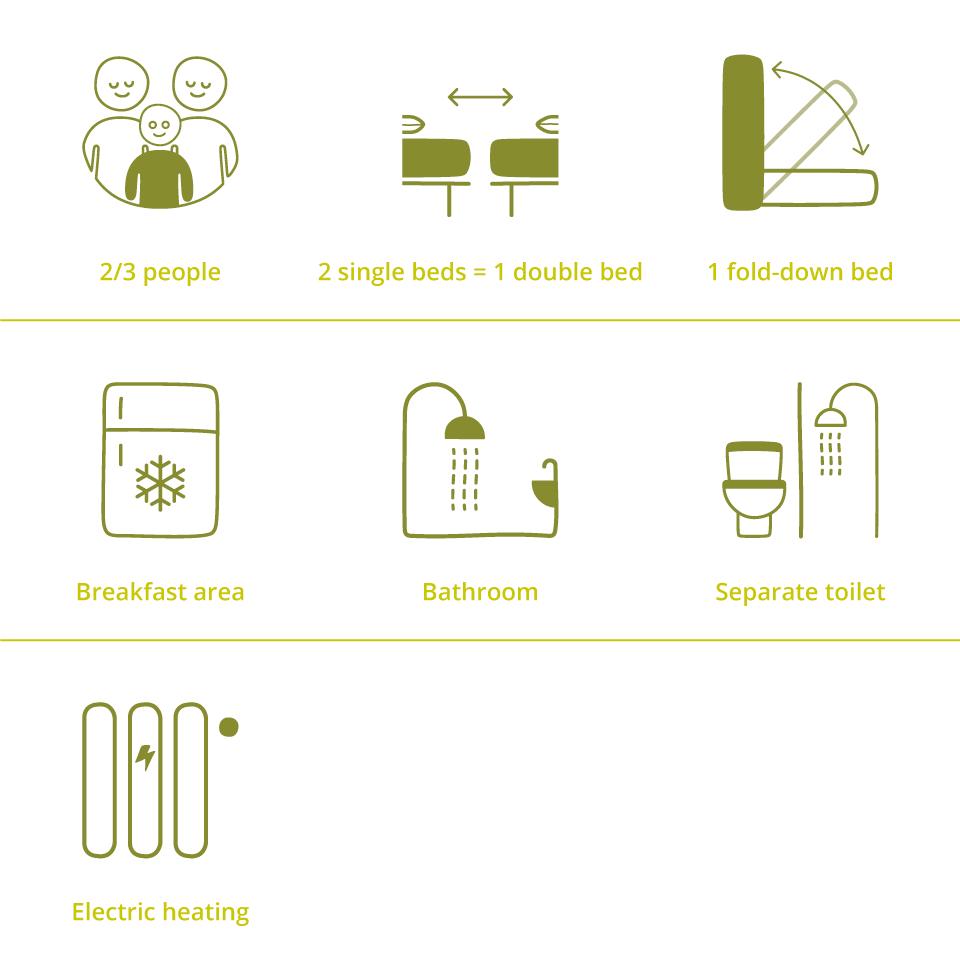 Amenities of your 2-person suite
2 single beds (80) which can be pushed together to form a double bed
Small living area with fold-down single bed (90)
Breakfast area with kettle and fridge
Shower room, WC.
Inventory of the 2-person suite
The kitchen, dining room, laundry room and all the equipment that goes with it are in the common area.



See our prices
Share living space with others on your holiday !
For our shared holiday offer we have created two hamlets:
La Fario, named after the local trout anglers (accommodates 14 people)
A bicyclette, because there are so many cycling routes in Ardèche (accommodates 13 people)
You can also rent each hamlet entirely and meet up with family or friends. They are made up of 2 people and families. A unique concept if you want to be able to have a good time together, while keeping a different rhythm.
Book your stay