Are you looking for a quiet campsite in the Ardèche, located in the middle of nature? You don't like noisy holiday resorts with lots of entertainment? Welcome to our campsite, you will find a quiet place, on a human scale. Our location is ideal for enjoying the riches of the Southern Ardèche, while being away from the density of Vallon Pont d'Arc.
A quiet campsite in all seasons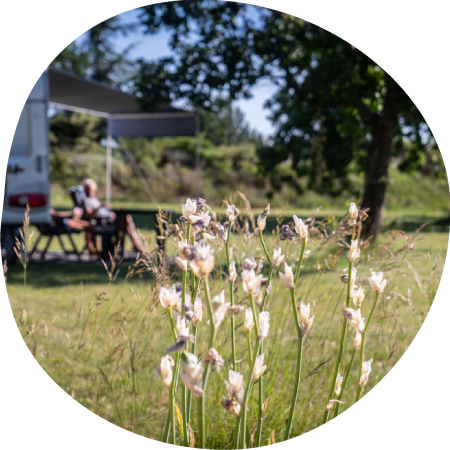 In all seasons, and even in the heart of summer, there is no noise after 10pm. There is very little lighting at night and no noisy entertainment (neither during the day nor in the evening). The 80 pitches (including accommodation) are spaced out, spread over 5 hectares and surrounded by nature, which also favours this peaceful atmosphere. It's sometimes surprising, you might even have the impression of being alone!
A quiet campsite is, for us, a guarantee for a good holiday, for enjoying your loved ones and a special bond with nature.
The gentle sound of nature
Quiet does not mean silent. You are in the middle of nature. Close your eyes, breathe slowly. And open your ears wide.
In spring you can hear the birds singing and the leaves rustling. In summer, the cicadas brighten up our days. The true sound of the South of France! And at night, the crickets take over and provide the soundtrack to a beautiful summer night.
By the way, it is in order to carry out our activity in line with our environment that we have chosen these labels: Green Key and LPO Refuges.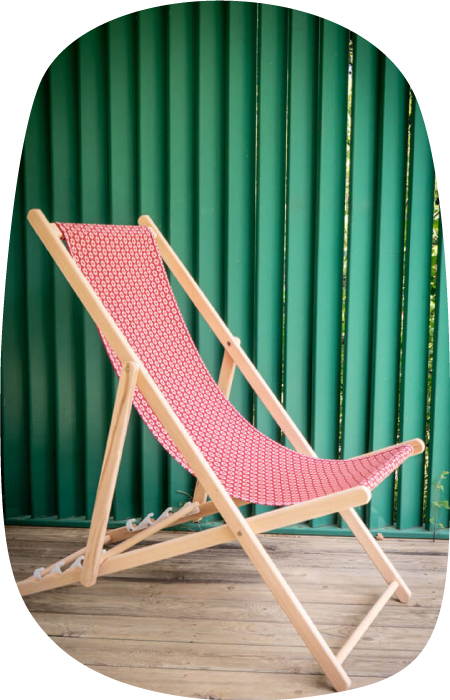 Holidays at your own pace
The unique setting we offer is ideal for holidays at your own pace, or at the pace of nature. The days are just marked by the path of the sun and the sound of nature. You can organise your days as you wish, or simply let yourself go.
Here you can rest and recharge your batteries. It's all the more simple because you have on-site nature activities for young and old, facilities in the wilds and a restaurant to enjoy a meal without any effort.
A cool and shady place
There is no better air-conditioning than large, leafy trees. The domain is covered by a forest of oaks which will bring you all its freshness. You will enjoy our warm and sunny summer days even more if you can get into the shade whenever you want.
This environment also allows us to enjoy cooler nights. And in the morning, the sun doesn't hit the tent directly. Ideal for sleeping late!
Book your stay