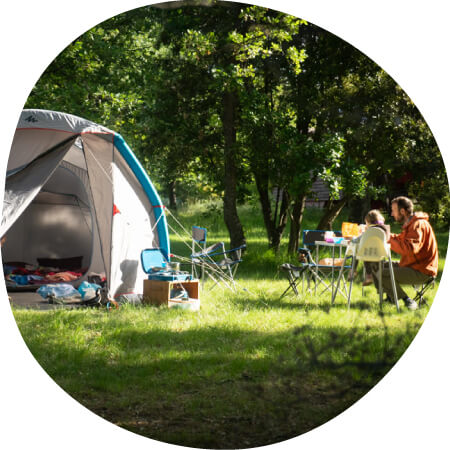 Large spacious pitches
The large spacious pitches on our campsite measure approximately 250 m² with plenty of space between each. Indeed, our 49 campsites are spread over 5 hectares and each offer different strengths. There is inevitably one that will please you to install your tent, your caravan or your camper.
Nice to know: our pitches are 2 to 3 times bigger than in a 5 star campsite! The standard is 114 m² on average with a minimum of 80 m². Yes, there is a lot of space here.
They are not defined by hedges in regular parcels, but are interspersed in and around the oak trees. Besides, our accommodations are also located throughout our area. Each has its place.
In the large spacious pitches located next to the shrubland, it really feels like you're camping in the wild. If staying for one night only, there is space available at the fringes of the campsite – wild camping in complete tranquillity.
Even at the height of the season, you don't get the impression that the campsite is full!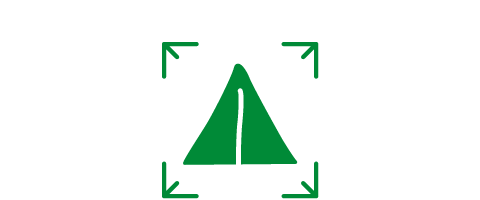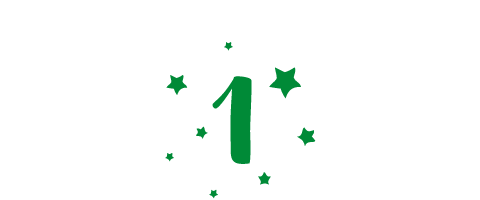 See our prices
Nature and shade
Our campsite is situated in an oak-tree wood that provides a unique shady setting greatly appreciated on hot summer days. Here you can spend a relaxing holiday surrounded by nature, away from the cares of everyday life.
Depending on the season, this shady spot is filled with the sound of birdsong and cicadas during the day and the sound of crickets in the evening, as is typical in the region.
« A huge pitch between the trees, with lots of shade and plenty of distance to your neighbors. Awesome.

Very friendly staff, nice swimming pool, good restaurant with fresh bread in the morning. Plenty of activities (kayaking, hiking, caves, villages) in the region. The shared fridges are very useful. I would definitely choose this campsite again if we return to the Ardèche. »

Marc. 2021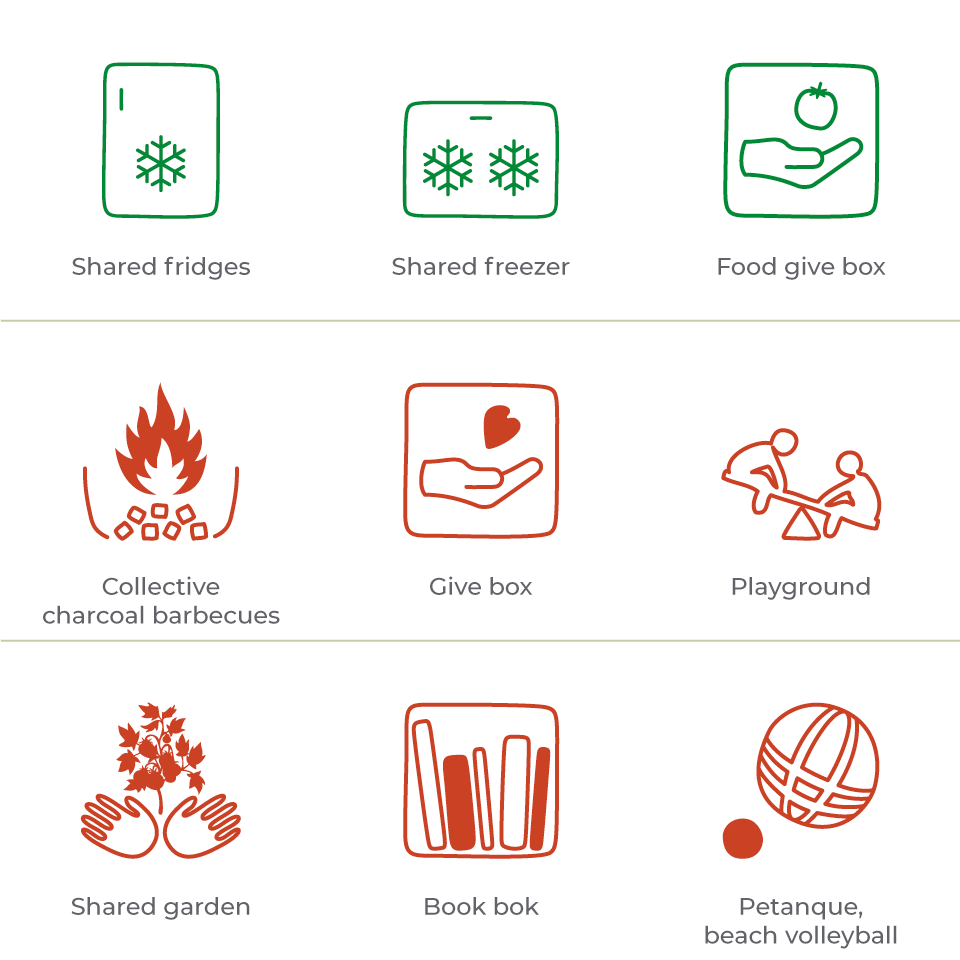 And shared services
We develop little by little shared services for our campers. Of course, the pool and the petanque fields have been part of our landscape for a long time. But in recent years we have also added:
shared gardens,
4 collective barbecues,
shared fridges,
a freezer for your ice blocks,
an open manual workshop area,
but also a library where you can take and deposit books,
a donation box,
a beach tennis or beach volley court
Of course, we haven't forgotten the campsite's sanitary facilities, which is the main shared service. You'll find a washing machine, a baby-child bathroom, toilet paper, hand soap and… a few dry toilets. These are part of an overall effort to reduce our water consumption. It's more useful in the pool, isn't it?
Book your stay