As a guarantee of quality, we have carefully selected our camping quality labels. They make sense to us and guarantee a pleasant welcome, a sustainably managed site and the promotion of our region and its gastronomy. What more could you ask for?
Our own camping quality labels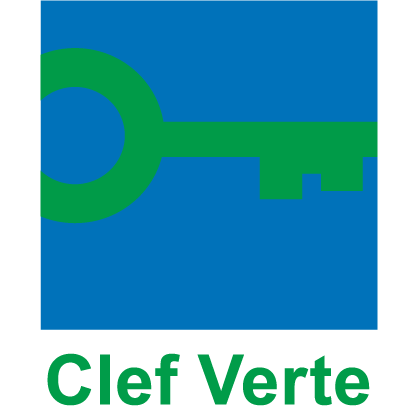 Green Key
Since 2010, our nature estate has been awarded the Green Key eco-label: the first certification for sustainable tourism, for tourist accommodation and restaurants.
It rewards us for our good environmental management and pushes us to improve year after year, according to the following criteria: environmental policy, water, energy and waste management, responsible purchasing, quality of the living environment, environmental awareness of our guests, involvement in local development… Many examples of our actions here.
The criteria are evaluated every year and an audit takes place on site every 3 years.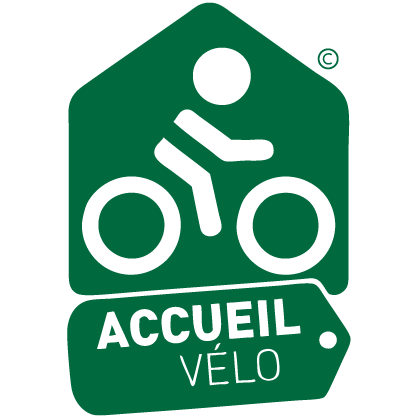 Accueil vélo (Cyclists Welcome)
Accueil vélo, the cyclists welcome label guarantees you :
Cycle routes in the vicinity
Having adapted equipment for cyclists: secured bicycle shelter, repair kit
A warm welcome with useful information and advice (routes, weather, etc.)
And also services adapted to cyclists thanks to local service providers: luggage transfer, washing and drying of linen, bicycle rental and add-ons, …
We have also equipped one of our shared hamlets – called À bicyclette – especially for cycling.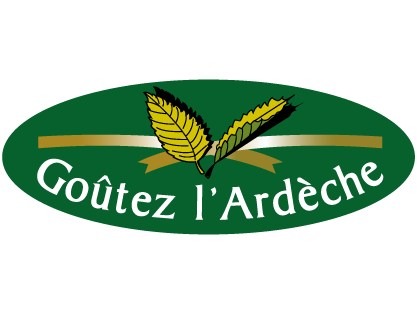 Goutez l'Ardèche
The label Goûtez l'Ardèche promotes the know-how and terroir of Ardèche. This is an approach that is very important to us, as we want to defend locally produced, seasonal and tasty food.
You will find a selection of local products in our shop or in the restaurant's dishes. In a jumble, you will find a raw version: chestnut cream, wine, charcuterie, cheese… And a cooked version: pizza, burger, salads…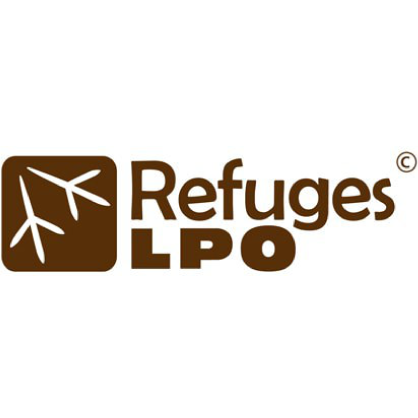 LPO Refuge
The French League for the Protection of Birds (LPO) is an environmental protection association that works for biodiversity. By joining the LPO Refuge network, we are affirming our place in the heart of life and we are working to create a biodiversity refuge (helping birds in winter, creating nesting or reproduction sites, planting indigenous species, diversifying the environment, etc.).
The quality labels of our territory
We also adhere to local labels. It marks our desire to participate in a collective adventure and to defend together a tourism that makes sense. Here are the other labels of the campsite.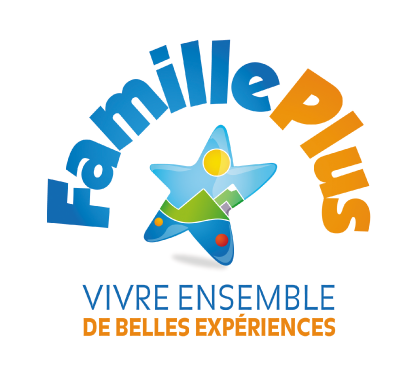 Family Plus
The Family Plus label is awarded to tourist areas that are working to improve their welcome for families. More precisely, it identifies service providers who offer facilities and services adapted to families.
So here you will be well received, you will have access to large spaces, activities for the whole family and facilities that encourage meetings for young and old alike.
You regularly congratulate us on our site, which is particularly well suited to families.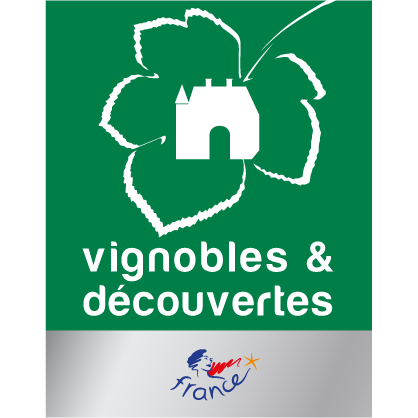 Vignobles et Découvertes
Vignobles & Découvertes is a national label rewarding a tourist and wine-producing area offering a quality welcome
Here, you can discover many wines from our neighbouring producers. Moreover, Séverine Dumarcher from Domaine de Mermès comes to the campsite every Wednesday to let you taste her wines. And don't hesitate to visit the local winegrowers. They will be delighted to show you their know-how. And the welcome is always good!
Moreover, all the protagonists of the local terroir are identified on this map.
Book your stay