We are constantly coming up with new ways to offer you a different type of holiday experience. As former campers ourselves, we have always wanted to put the emphasis on two aspects of camping that are, to us, essential: getting close to nature by creating nature-related facilities and exchanging with others !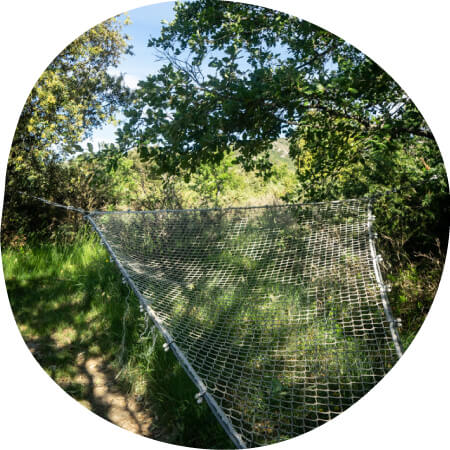 Living in the wild
Going camping is about more than simply putting up a tent. We see it as a special moment, getting close to nature and winding down the clock. Whether in a tent or in a chalet or cabin, for one night or a week or longer, our wish is for you to enjoy living wild in a way that you haven't experienced before.
We have installed a path that follows the campsite circumference. At various points you'll come across a giant hammock and an open field to sleep in. The idea is that these nature-related facilities give you a chance to think, relax and discover something new.
New: We are setting up an astronomy area to better observe the sky at night. There will be some panels to explain what you can see and 2 platforms to lie down on. We will also lend equipment for the more curious. And of course, there is always the astronomy club that comes several times during the summer. The programme is here.
Living in the wild is also about looking after the environment. This is why we heat the pool with solar domes and have a wind-turbine to help produce some of the electricity we use.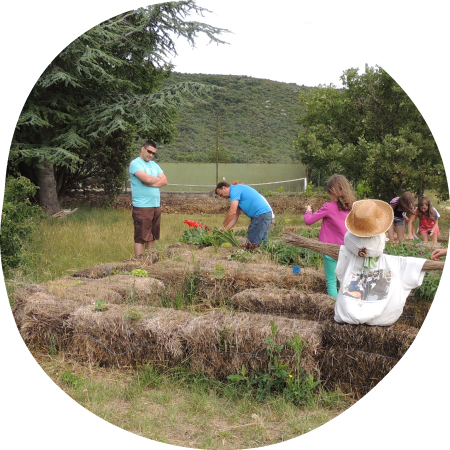 A shared experience
The second pleasurable thing about a camping holiday is sharing time with other people. To help you get to know other campers, come along to the welcome drink or join in a game of boules. Of course you'll get to meet others when doing the dishes in the communal washing up area !
In addition, we have established the communal barbecue and shared gardens. Don't forget about the gardens if you need some mint for your couscous salad. We also encourage car-sharing where possible among our guests. In addition, we run craft workshops in the main season and invite you to enjoy a 'de Briange' special meal Wednesday evenings – both offering yet more occasions to mingle.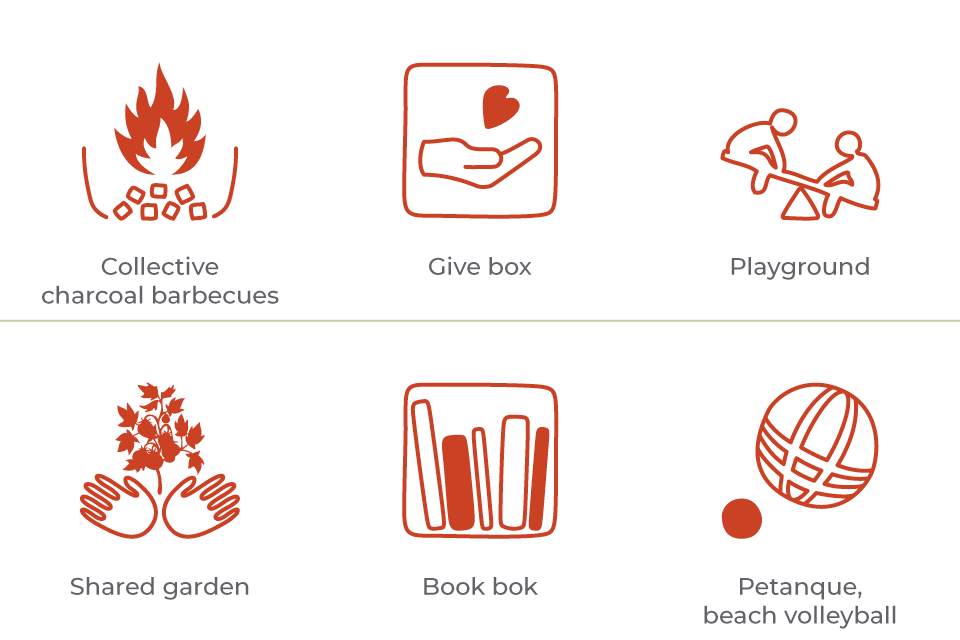 You could also opt for a holiday share experience in our shared accommodation offer. The spirit of camping combined with the comfort of a gîte!
Book your stay