Everyone has something different to say about our campsite, but after reading your comments we noticed that one idea comes up regularly – the impression of having discovered a secret place, a protected spot close to nature !
You particularly appreciate our welcome, the calm surroundings, and the cleanliness of the campsite. Our campsite is not part of a chain or group. We are a family business, offering a personal welcome from the owners and their team.
Comments on Domaine de Briange campsite
We can sum up your feedback in four words: "Shush…it's a secret !"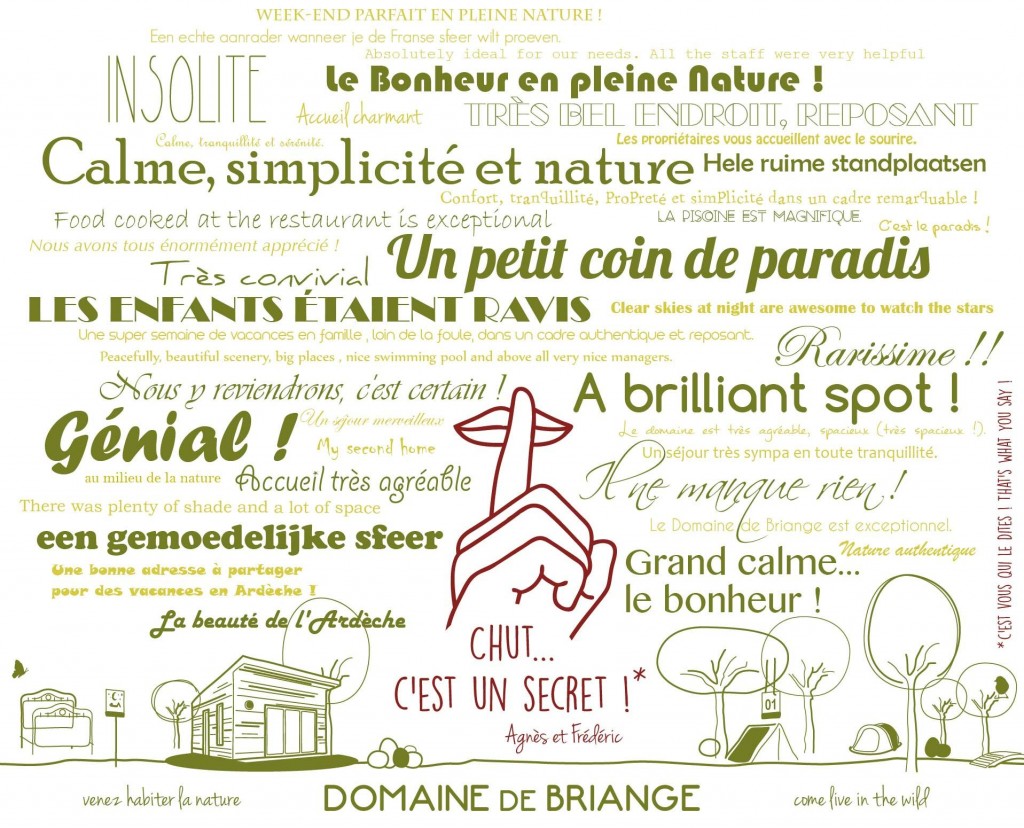 For more comments on Domaine de Briange
You can find more feedbacks about our campsite on the usual reviews websites.
Camping2be
This is our own online booking platform where our clients leave their post-holiday comments. It is where you'll find the most reviews. And again this year, you have rewarded our work. We are among the best rated campsites in Europe. Thank you!
See our prices
Book your stay