Where living in the wild makes sense
Close to the Ardèche Gorges nature reserve, we welcome you to our eco-friendly campsite. It is important to us to keep the original spirit of the campsite: freedom and a wild setting. In this spirit, we intervene as little as possible on nature. Thus, our 80 pitches are naturally bordered by oaks, box trees and cades, some of which are a hundred years old!
In the heart of nature, situated 1.5 km from the village of Saint-Remèze, we are committed to an approach that respects this exceptional natural environment. Since 2010, our nature domain has been awarded Green Key certification; we have been an LPO Refuge since 2021. These certifications guarantee a sustainably managed site that respects resources and biodiversity. Come and live in nature!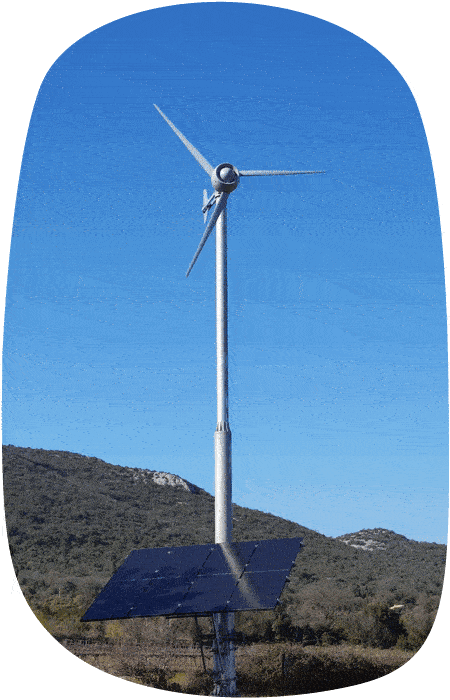 Not your usual campsite
Since 1997, we have been developing the campsite in a way that protects the natural environment so that you can experience a slightly different style holiday in Ardèche.
Our campsite is not part of a chain or group. We are a family-run business and recruit our seasonal staff almost exclusively from the village.
We want you to forget that you are in a campsite, while at the same time enabling you to experience the real nature of camping in a natural environment, where you can get away from it all. It is almost like camping in the wild but with quality services to hand and the chance to exchange and share with other campers.
Meeting and sharing with others
An original entertainment offer – moonlit walks, gardening, astronomy…
A footpath where you find nature observatories, a giant hammock, a field for sleeping, wild spaces…
Shared accommodation clusters. Everything is made to get to know each other.
I love this big campsite in the middle of nature, where the space between chalets guarantees privacy, and everything is kept clean.

Catherine. 2016
An eco-friendly campsite
We do our part, at our level, and each of our clients joins us in this process. Small streams make big rivers. So join this great adventure!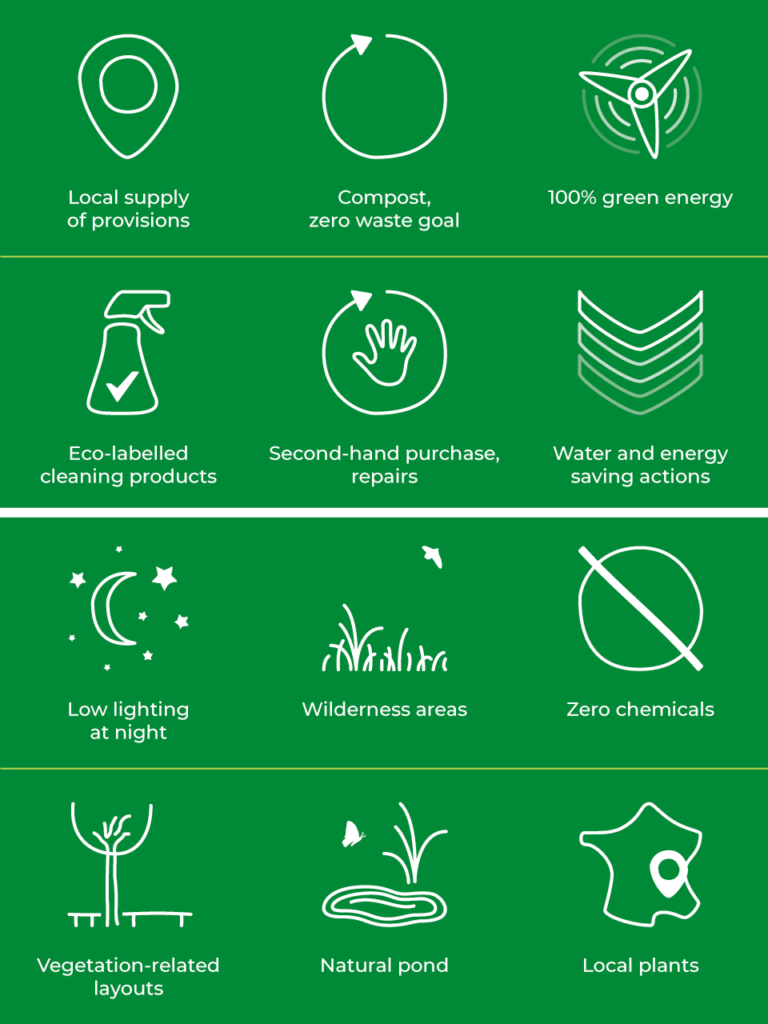 A natural space
A protected setting in 12 hectares of oak trees, juniper bushes and thyme…
Large pitches from 150 to 300 m² in calm surroundings
Nicely presented accommodation, positioned in harmony with the vegetation rather than in orderly fashion!
A pond which is a refuge for species that need water.
Plantations adapted to our territory and above all a maximum of wild species
Areas deliberately left uncultivated to allow fauna and flora to flourish
Healthy food
Regional cuisine made from local and/or organic products: minimum travel for maximum taste!
Shared vegetable gardens nourished with your compost
Energy saving measures
Wind-turbine and photovoltaic panels
Purchase of renewable electricity for the rest of our consumption
Minimal lighting at night, thanks to solar lamps. Night is beautiful!
Golf caddy-car and electric bikes to get around the campsite
An electric car to rent for your trips
Shared fridges to pool the energy consumed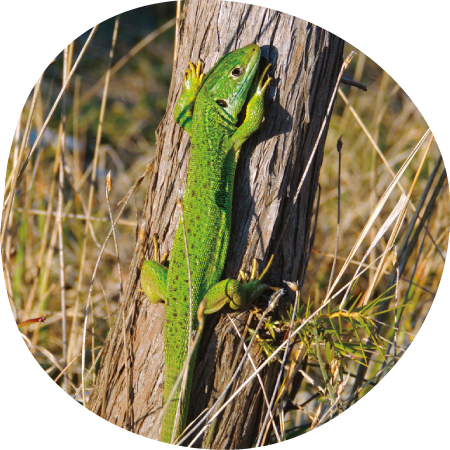 An eco-friendly campsite is also :
Sorting and composting of course,
Water flow limiters. Water rarely falls, take care of it!
We also have more and more dry toilets in the sanitary facilities as well as in accommodation.
Eco-labelled cleaning products,
Re-use and second-hand products whenever possible, such as restaurant crockery and furniture in our accommodation.
And finally, lots of little everyday eco-gestures!
Book your stay