We created the Chemin de Briange, a fitted path especially to encourage our guests to visit the whole 12 hectares of the campsite, not just the 4 hectares occupied by the pitches and campsite buildings. After all, there are another 8 hectares – that's more than 11 football pitches – of lovely natural surroundings for you to discover!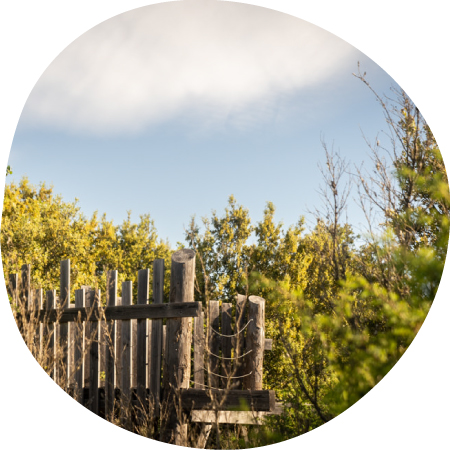 Take a stroll without leaving the campsite!
So we decided to create a fitted path enabling you to visit all the domain and make the most of the natural environment. On our map, you can see the path. On the right with three entry points – one at the top of the campsite and two at the bottom end.
To make your walk even more enjoyable, we have installed various curious along the way hoping that you'll take time to look and relax before taking another little stroll.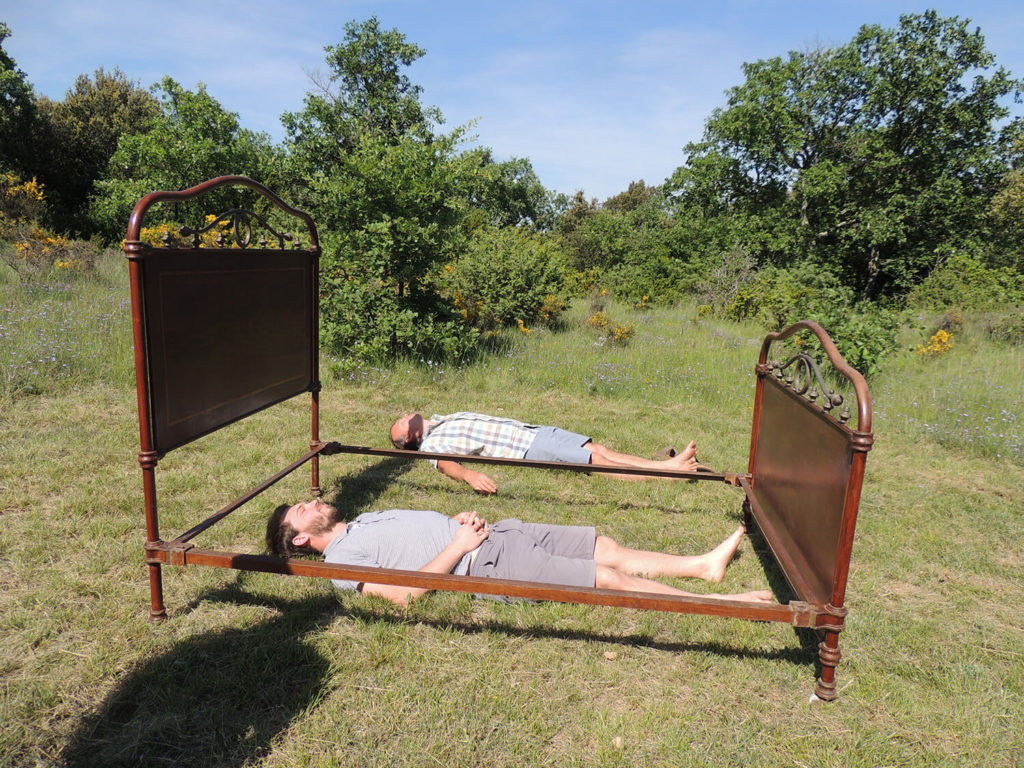 Take a good look
We don't always take the time to really look around us. We have added observation points as an invitation to stop for a moment and take a proper look about you.
Take a rest
You'll find tables and chairs, a hammock, even a field to take a nap in… Take some time out to rest and relax at various moments along the way!
Take a leisurely stroll
Up, down, twists and turns, a labyrinth, a bridge… The Chemin de Briange path is a great way to discover all four corners of the campsite!
Enjoy your walk!
Book your stay