Enjoy a holiday surrounded by nature in one of our all-season gites in Ardèche – open space, footpaths, and accommodation that's in total harmony with the trees, the singing birds and the cicadas… Our comfortable, fully equipped gîtes are ideal for a holiday at any time of year, even in winter.
Spoil yourself with calm surroundings, wide open spaces and stunning views.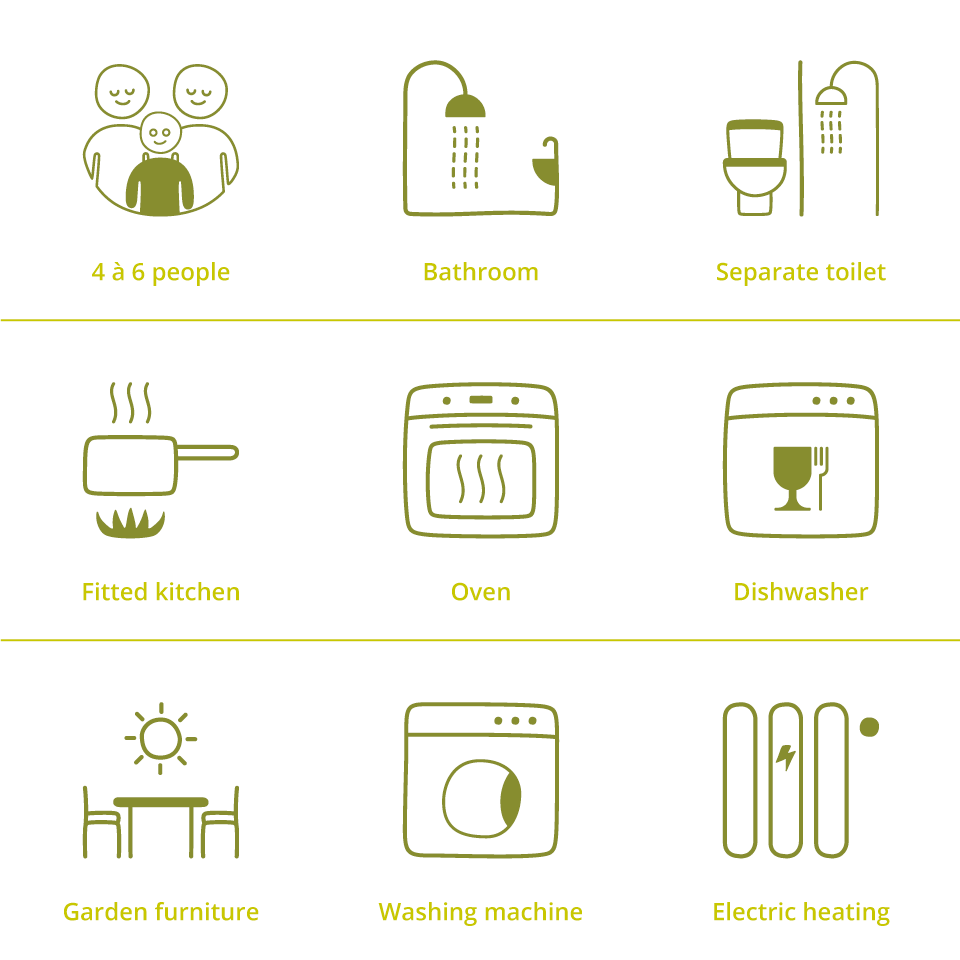 General amenities
Living room with sofa and TV
Shower room and separate WC (with the exception of gîte Avec vue sur le Ventoux)
Washing machine
Dishwasher, microwave oven, fridge/freezer
Garden furniture
Electric heating for winter, wood-burner in the gîte Les Cades



See our prices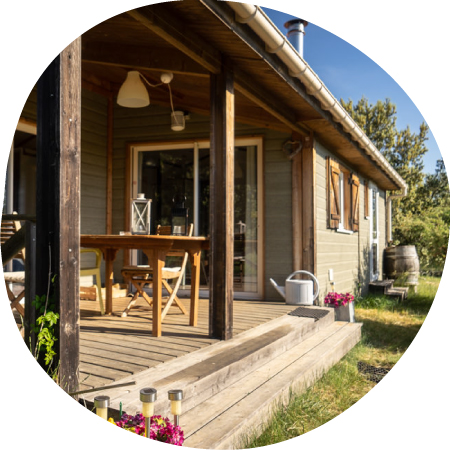 Les Cades
4 people
The gîte's name refers to the juniper bushes found on the campsite and in the surrounding area. The juniper berries attract thrushes in winter, and are also a great flavouring in food. Juniper wood is very scented and repels mites !
The largest and most comfortable of our gites in Ardèche with 44 m² of floor space – Patio 11 m²
Book your stay

2 bedrooms – 1 double bed (140), 2 single beds
Pyrolysis oven, ceramic cooking hob
Tumbler dryer
Wood-burner for winter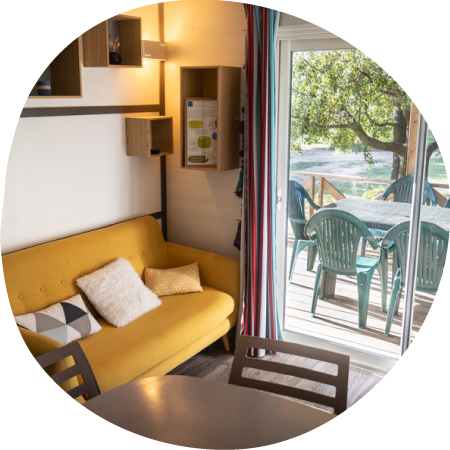 Sautadou
The gîte is named after the Sautadou, a small stream that flows close to the campsite following heavy rainfall. If you walk for 15 minutes you come to its 20m-high waterfall and limestone pits.
6-person gites in Ardèche
Comfortable gîte with 3 separate bedrooms
35 m² + Patio 10 m²
Book your stay

3 bedrooms – 1 double bed (140), 2 x 2 single beds (that can be pushed together to make double beds)
Combination oven, 4 gas rings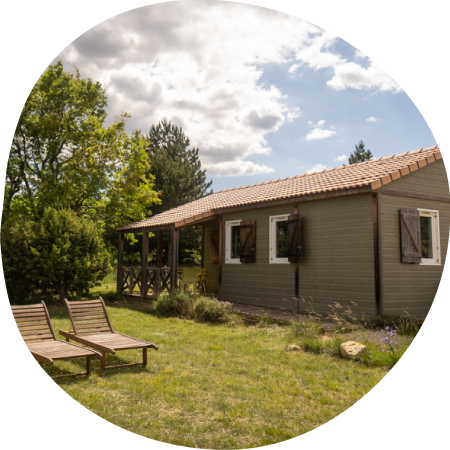 Avec vue sur le Ventoux
As you might guess from the name, this gîte has a magnificent view of Mount Ventoux !
4 people
This gîte has disabled access and is fitted for people with reduced mobility.
35 m² + Patio 11 m²
Book your stay

2 bedrooms – 1 double bed (140), 2 bunk-beds
Shower room with integral WC
Combination oven, 2 gas rings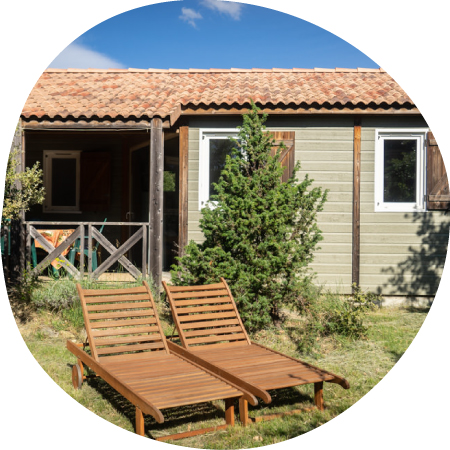 Fleur de lavande
The name for this gîte came to us easily as the campsite is surrounded by lavender fields. From mid-June to mid-July, you can enjoy the lavender's wonderful scent and colour.
4 people gites in Ardèche
Gîte 30 m² – Patio 11 m²
2 bedrooms – 1 double bed (140), 2 single beds
Combination oven, 2 gas rings
Book your stay
Les cades – 4-person gite
Sautadou – 6-person gite
Ventoux – 4-person gite suited to reduced mobility
Fleur de lavande – 4-person gite