1997 – 2017 We're celebrating our 20th birthday!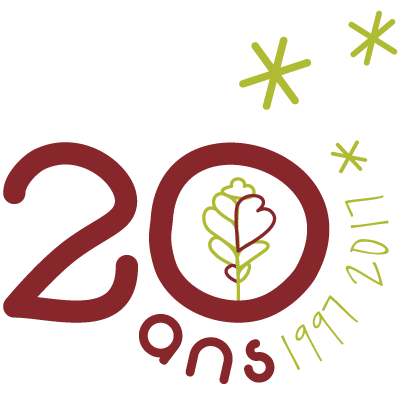 Yes, this year we will have been in business for 20 years! J
For this special occasion, we've organised a series of events and surprises throughout the year!
20-year Tombola
1st prize – 20€ discount per night on your next holiday with us (based on the length of your stay in 2017, and for a maximum of 10 nights)
2nd prize – the 20-year hamper, filled with specialities from Ardèche
3rd prize – 20% discount on a meal in our restaurant (max 5 people)
Tickets picked out of the tombola by the last clients on 10 September 2017.
Time frieze
From 36,000 BC to 2017! Come and discover the evolution of Ardèche and our campsite.
Collective work of art – the 20-year Frieze
Throughout the season, we hope everyone will contribute to our 20-year frieze by drawing, writing or adding a little object on the subject of nature, family, a souvenir of your holiday at Briange or the campsite in 20 years' time.
And there's more…
Themed weekends, new additions to the campsite boutique, new photos on Facebook…