Enjoy a holiday surrounded by nature – open space, footpaths, accommodation in total harmony with the trees and the singing birds and cicadas, and all in the calm environment of a rural campsite. Our simple, functional chalets in Ardèche are perfect for spring and summer holidays.



See our prices
Optional 2-person tariff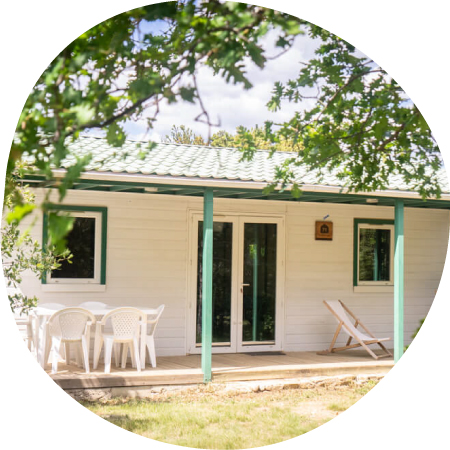 6-person chalets in Ardèche
32 m² with 3 bedrooms
Decorated along 9 themes linked to nature – birds, lavender, fruit.
Ideal for housing a large family, 3 generations sleeping under the same roof while on holiday, or for 2 couples of friends, thanks to its 2 bedrooms with double beds.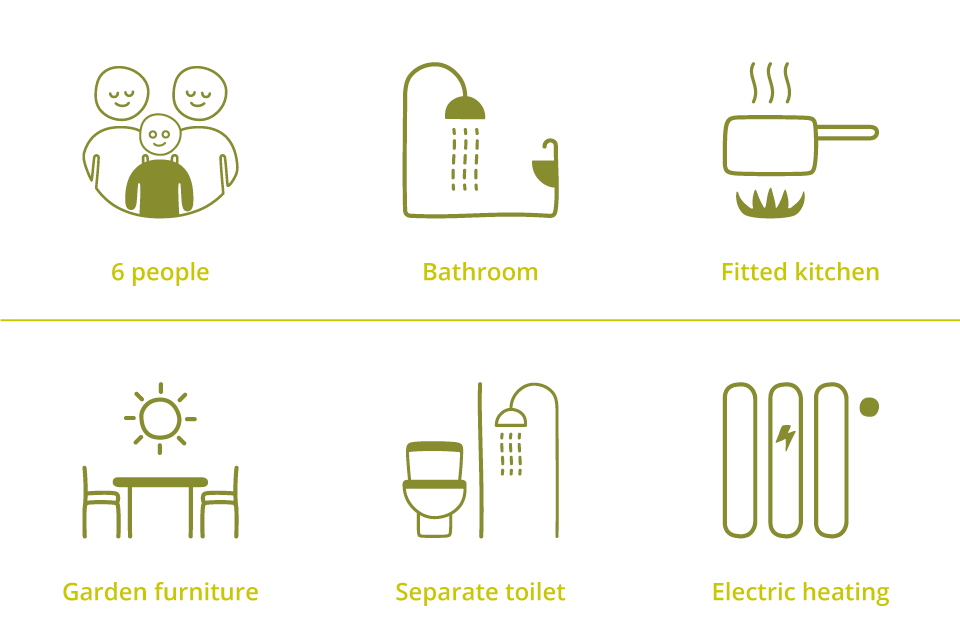 Amenities
2 beds (140 x 200), 1 bunk-bed (80 x 200)
Sofa, 1 table, 6 chairs
Cooking hob with 4 gas rings, 2 table-top fridges
Shower room and separate WC
Patio with garden furniture
Electric heaters for mid-season
Book your stay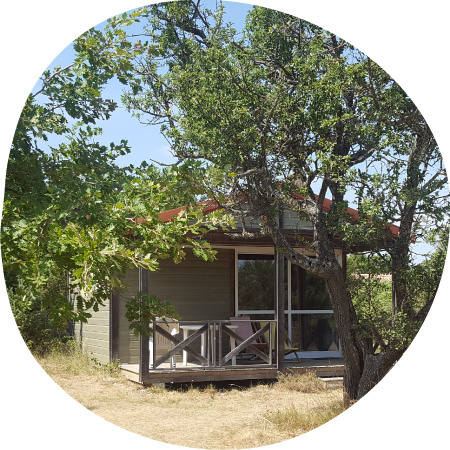 4-person chalets in Ardèche
25 m² with 2 bedrooms.
Perfect for families with up to 2 children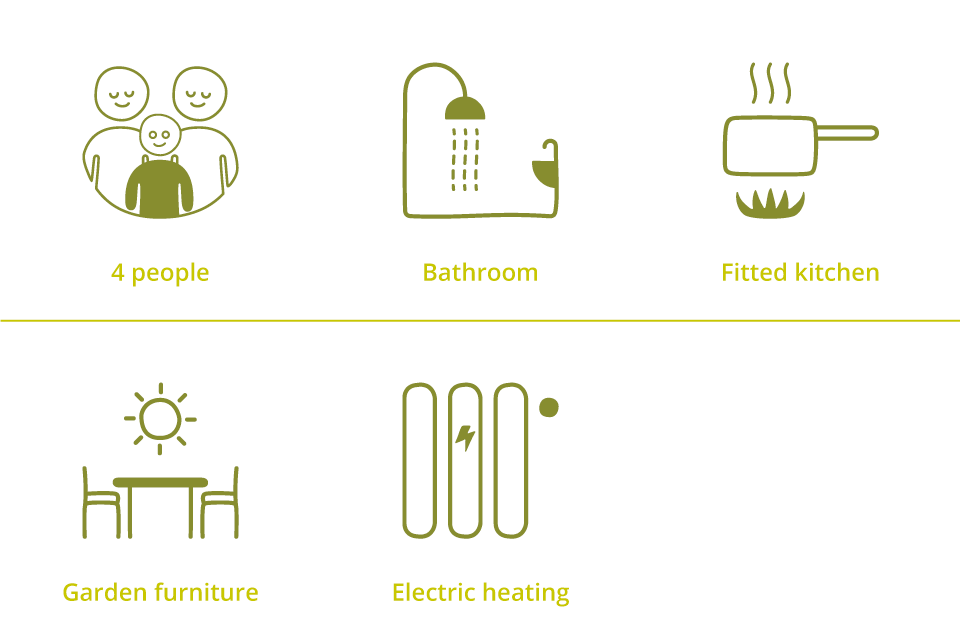 Amenities
1 bed (140 x 200), 2 single beds (80 x 200)
Cooking hob with 2 gas rings, fridge
Terrace with garden furniture
Shower room, WC
Electric heaters for mid-season
Book your stay