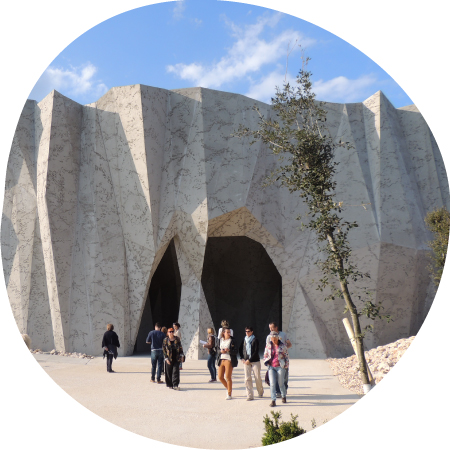 A replica of Chauvet Cave!
Situated very close to us, the Chauvet Cave 2 reconstitutes the oldest work of art in humanity – an extraordinary collection of paintings, drawings and engravings, dating back 36,000 years.
Horses, lions, rhinos… more than 15 different animal species are painted in red ochre, engraved with flint or hand-drawn by the first artists known to mankind. No doubt they slept at the campsite!
Also described on site are the main stages involved in building this replica cave. The Chauvet Cave 2 Ardèche, which was called Pont d'Arc Cavern before, is unique in the world – an incredible scientific, technological and artistic feat. You will be amazed!
Campsite next door to the Grotte Chauvet 2
Are you planning to visit the replica of the Chauvet Cave? Our campsite is located 10 minutes by car from the replica. Come and enjoy a peaceful stay surrounded by nature, and just a hop and a skip from the cavern!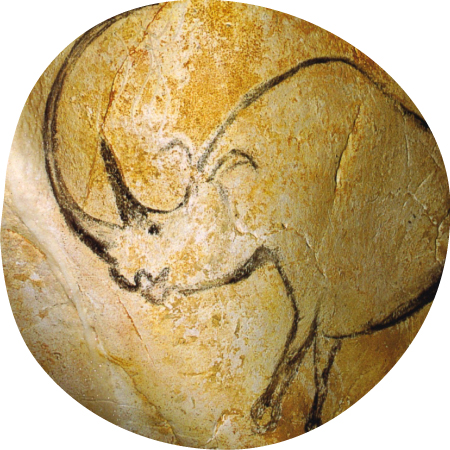 The Chauvet Cave
The 'real' cave was discovered just over 20 years ago in December 1994 by speleologists. Jean Marie Chauvet, Christian Hilaire and Eliette Brunel were all from Saint-Remèze where our campsite is based!
The cave was designated off limits to the public from the moment it was discovered to avoid the inevitable deterioration this would involve (which is what has happened at Lascaux with so many visitors). It was subsequently decided to create the replica so that everyone had the chance to appreciate this amazing discovery with no risk to the original cave.
Opening hours
The replica is open every day, throughout the year . More information at en.grottechauvet2ardeche.com
The replica in a video
Still not convinced you want to visit the replica ? Look at the following report on the Grotte Chauvet 2 Ardèche. Have a good trip and see you soon !
Book your stay