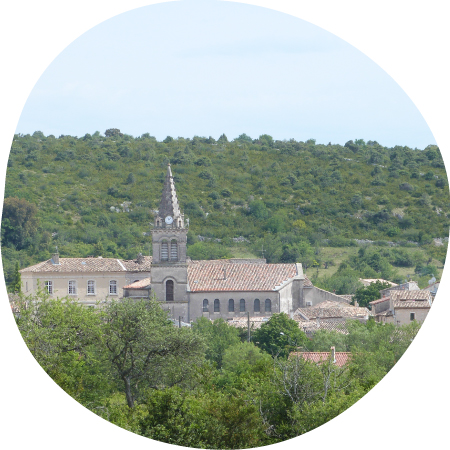 Wash-houses, bread ovens, terraces, mills… there is no lack of vernacular heritage around us. It bears witness to ancient ways of life and is worth a visit, with or without a guide. Go and have a look at Saint-Remèze!
Our village: Saint-Remèze
Saint-Remèze is a small village in Ardèche of about a 1,000 inhabitants. It is located in the heart of a plateau with varied vegetation: vineyards, lavender fields, oaks, junipers, thyme, savory… It is a pleasure for the sight, the smell and the taste! The cultivation of lavender is everywhere and ancestral. Moreover, the only distillery in the southern Ardèche is located a few kilometres from the campsite.
Our village is also worth a visit with its typical narrow streets and beautiful stone houses. You can also stroll along the stream to a pretty wash house. Afterwards, why not take a seat on the terrace of a cafe?
You will find local shops: bakery, grocery shop, hairdresser, restaurants, sale of local products, … as well as producers of honey, beer or wine, and a real village life.
Many sites to visit in the area
In the area, you can also make many visits: the Madeleine cave, the lavender museum, La forêt d'Emile Zarbre (a beautiful low-tech theme park), a snail farm, the Aven Marzal cave, or one of the wine cellars of our territory. In fact, we are the village in Ardèche with the most sites to visit! And just a little further away, there is also the famous Chauvet cave or the pretty village of Saint-Montan.
Of course, the Ardèche gorges are just around the corner. Most of the nature reserve is located in the administrative district of Saint-Remèze. It is a magical preserved place to go canoeing, hiking or simply swimming.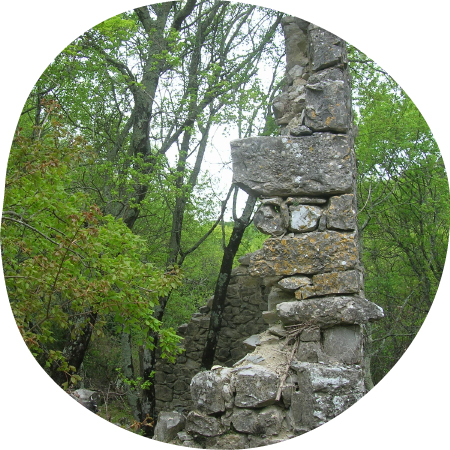 The marked trails of Saint-Remèze
In order to discover the surrounding area, the Saint-Remèze Heritage Association has marked out some lovely walks starting from the village! This dynamic group promotes the village's heritage and offers hikes and visits to its members. Here is one that we like.
Le sentier des 3 moulins
On the menu of the 3 mills trail: a walk along the recently redesigned stream of the village, the discovery of 3 old mills and a visit to the Saint-Remèze wash house! A walk of about 2h30 which will take you 5 km.
Download the 3 mills trail guide and many others
All paper guide are available at the campsite. We are happy to lend them to you for your outings. We also organise walks to discover the heritage of Saint-Remèze, guided by Michel, the president of the association.
Book your stay